Join the SF Business Group Team
We're always looking for qualified architects, draftspersons and building designers to join our team as Endorsed Representatives. Helping you, helping us, together we grow!
Are you a qualified Building Surveyor or Inspector looking for part time work opportunities? See what we can offer you.
What is an Endorsed Representative?
An Endorsed Representative of the SF Business Group (including Our Home Design) means you become an official member in our referral group, gaining access to our network of members which will refer work to you. You'll also be able to make use of our extensive network of partners to help you in your business. Joining us as an Endorsed Representative ensures you continue to be your own boss whilst having the opportunity to grow your business.
Why become an Endorsed Representative?
By joining us as an Endorsed Representative you'll benefit through:
work opportunities sent to you
access to other professionals who can provide you and your clients with expert advice and support
an open forum to share ideas and problem solve with other members
assistance with your workload should you need to take time off due to illness or for holiday periods

savings on subcontracting requirements

retention of full ownership of your business whilst growing it
What if I haven't started my own business or am still qualifying?
That's okay! When you join us we will help you get up and running in your new venture. We will help you to learn to successfully manage your time and resources. New start-ups pay a fee of $100 after a 3 month trial period to become an Endorsed Representative. In return you get:
access to a large range of resources (other professionals and business professionals)
receive referrals for work

assistance with promotional materials/ideas

access to business procedures to help run your business

opportunities to grow your professional network
How do I sign up?
Simply get in touch with us by calling us, emailing or filling in our online enquiry form today. We'll be in touch to discuss opportunities and get you on the path to business growth!
We're always looking for qualified Building Surveyors or Inspectors
We're always on the lookout for qualified Building Surveyors with Local Government experience who would like part time contract work. Most Drafting and Building Design businesses need qualified Building Surveyors and Inspectors to help their clients in lodging applications to Local Councils and assistance in the process of determination.
You would be required to proof all documents, plans and information prior to Council lodgement to ensure they're adequate and to lodge the applications on behalf of clients.
You would be paid an hourly rate and would be paid directly.
Get in touch today to discuss opportunities with us.
Join the Sf Business Group Team
If you're a qualified architect, draftsperson, building designer or even if you are about to become qualified, Sf Business Group is providing licensing for professional persons to join their team.
Sf Business Group is also available for retired or semi-retired building surveyors to assist in lodging development applications and construction certificates to council and associated authorities.
Why Should I Join?
By joining Sf Business Group you will become a part of a network team of professionals, working together to grow their individual businesses. This team is there to provide assistance:
That can allow you to take holidays without loosing clients from your business.
If you are sick then assistance can be sought to address your work load.
You can share ideas with others that can only help your business grow.
You have access to other professionals that can help provide both you and your clients with expert advice and direction.
What are the Costs?
Joining Fee 
A joining fee of $100.00 is required initially to become a licenced member of Sf Business Group. However, if you are already have an established business, then this joining fee is waived.
Contract Percentage Fee 
A 7.5% percentage fee is paid between all parties (the Member and Sf Business Group) when work is carried out, and a contract paid rate is also paid for work undertaken by that member too.
The Sf Business Group is a place to share ideas, knowledge, support each other when needed, add growth to your business without the costs that may be required to do it yourself.
Additional Benefits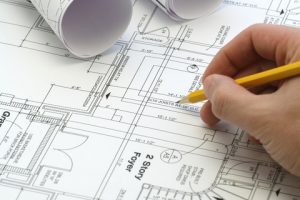 Group membership allows you to:
Have time off without losing clients.
Share ideas.
Meet other professionals.
Gain additional knowledge.
Save on subcontracting and employing people.
Growing your business by having resources that you may not have access to if you remain a single person operation.